WBE2022 World Battery Industry Expo
WBE2022 World Battery Industry Expo and the 7th Asia-Pacific Battery Exhibition opened in Guangzhou Canton Fair on 9th. The exhibition lasts from 9th to 11th, with 673 exhibitors. According to statistics, the number of visitors on the opening day of the exhibition has exceeded 20,000.
The design of our booth fits the theme of exhibition very well, showing one of our main businesses: the export of battery-driven equipment, the export of energy storage cabinets and various batteries, lithium metal batteries and lithium ion batteries, etc. We have rich experince on handling lithium battery and other lithium battery-driven products.
In the middle of exhibition, we also introduce our advantages to customer, showing our dangerous goods handling ability as a balance car export agent, adhesive export agent, flammable solid Chinese forwarder, IMO 6.1 dangerous goods agent, Spray paint Chinese agent and Class 9 UN3480 dangerous goods Chinese agent. We displayed our customer and partner with a short introducing vedio, which demonstrated the process of dangerous goods exporting, how we conduct and offer our service, such as Class 2 dangeours goods custom service, export dangerous goods with one-stop service, refrigerator shipping export service.
Besiedes, our experienced colleagues introduced and explained our professional service carefully, which lefts a deep impression on the exhibitors at home and abroad.
VCEN International has been adhering to this business philosophy, enhancing our professional strength and providing professional dangerous goods export schemes for domestic and foreign customers. We will promise our customers with professionalism and integrity!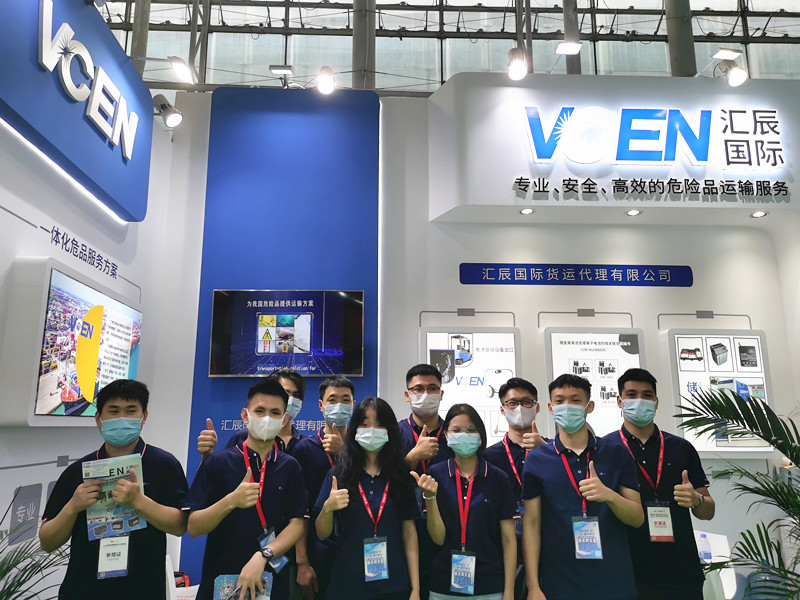 Get the latest price? We'll respond as soon as possible(within 12 hours)